Fix-It Driver Repair
Driver Update Tool
Fix & Update Your Device Drivers
Starting at $36/year
For Windows 11
and earlier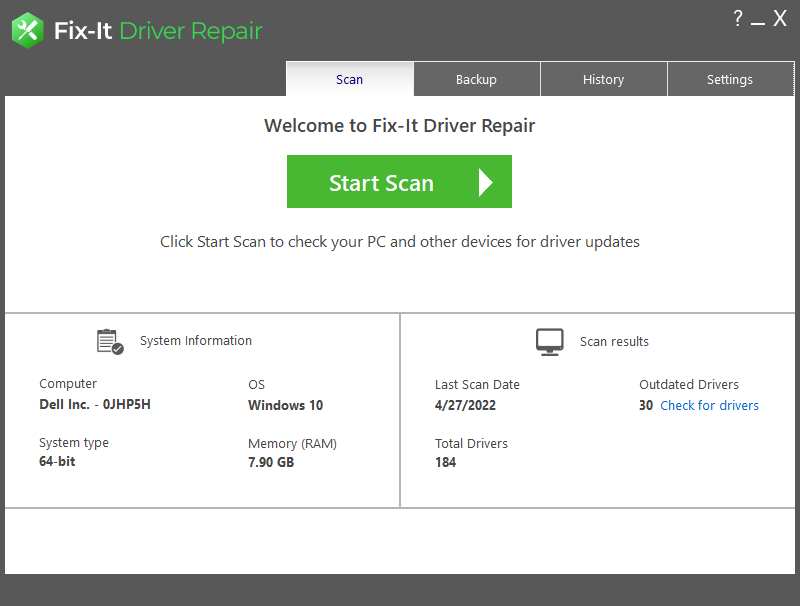 The Powerful Driver Update Tool that Keeps Your PC Running Like New

Supports over 800,000 drivers

Updates drivers in 1 easy step

Backs up installed device drivers

Restores drivers after OS reinstallation

Uninstalls old drivers that harm your system

Integrated driver download manager
Keep your device drivers up-to-date and your peripherals working smoothly with Fix-It Driver Repair, the ultimate driver update tool!
With just a few clicks of your mouse Driver Repair analyzes your system and recommends suitable PC drivers from a 800,000+ constantly expanding driver database!

Digital Cameras & Video Cameras

Hard Drives & CD/DVD Drives

Motherboards & Network Cards

Monitors & Printers

VOIP phones & MP3 Players

Video & Sound Cards

Keyboard, Mouse and More!
Why Do You Need Fix-It Driver Repair?
When upgrading Windows or purchasing a new Windows compatible PC, the BIGGEST problem that users often face is that existing hardware or peripheral device drivers aren't compatible with your new version of Windows Fix-It Driver Repair eliminates this issue by automatically scanning your PC, finding the problem drivers, downloading the updated drivers and fixing your PC!